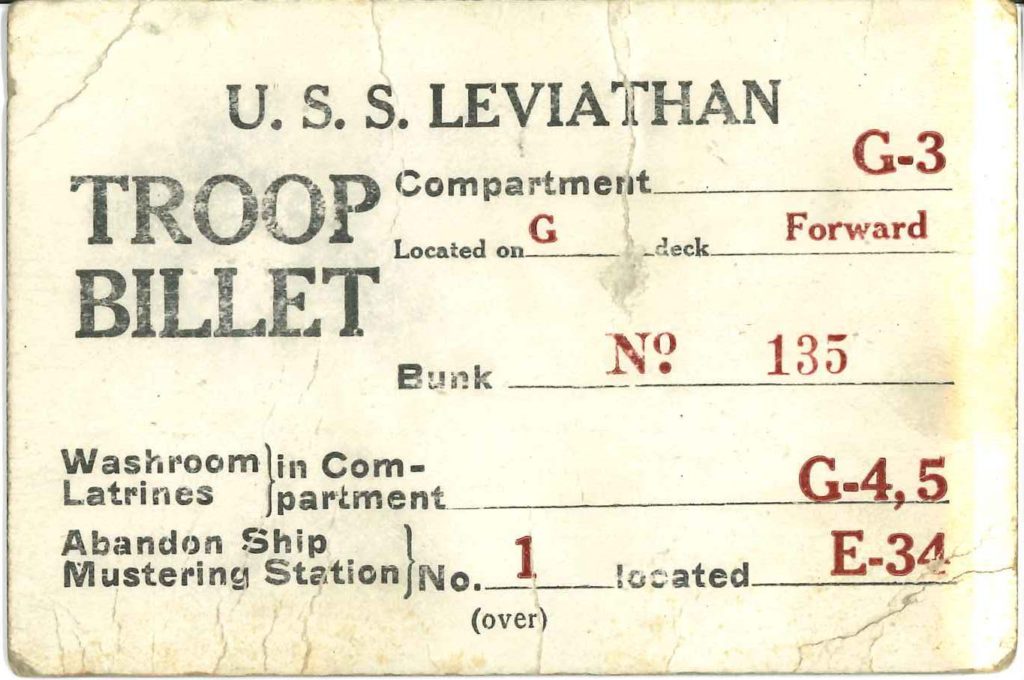 Always been fascinated by ocean liners, transport ships and anything that was of Great Wars and maritime historical value.  Early twentieth century is laden with war, grit  and romance. Imagine my excitement when I came across this gem last weekend. A Troop Billet from the USS Leviathan, the ship famously known as a spoil of war of sort. The ship was originally built as Vaterland for Germany, it was seized in 1917 around WWI by the U.S. government and renamed Leviathan. Before the armistice on 11 November 1918 the ship transported over 119,000 fighting men from the US to Europe, mostly to Brest, France.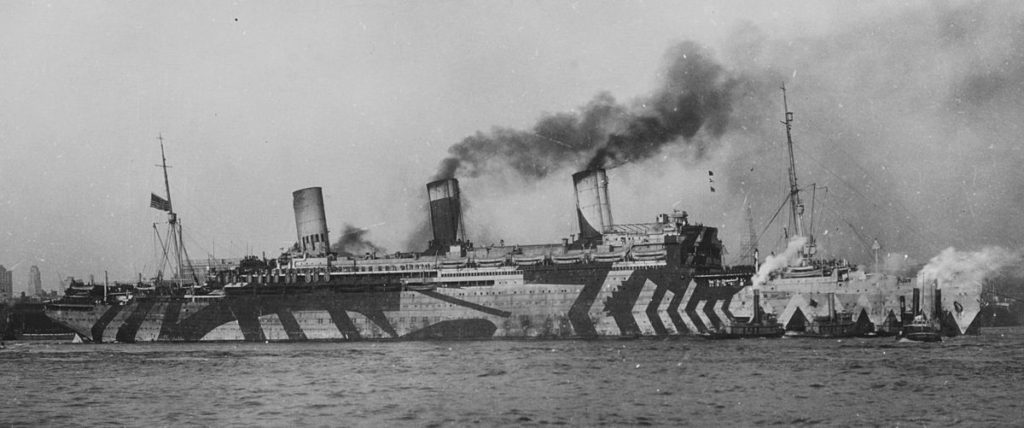 The Leviathan had a very rich history. Its mystique augmented by the fact that among the ship's US Navy crew during that period was future film star Humphrey Bogart. The ship was decommissioned and was lavishly refurbished to be used for trans-Atlantic crossings under the management of U.S. Lines. The Leviathan proved to be very popular and a huge symbol of American power and prestige. The ship was literally America's first Super Liner.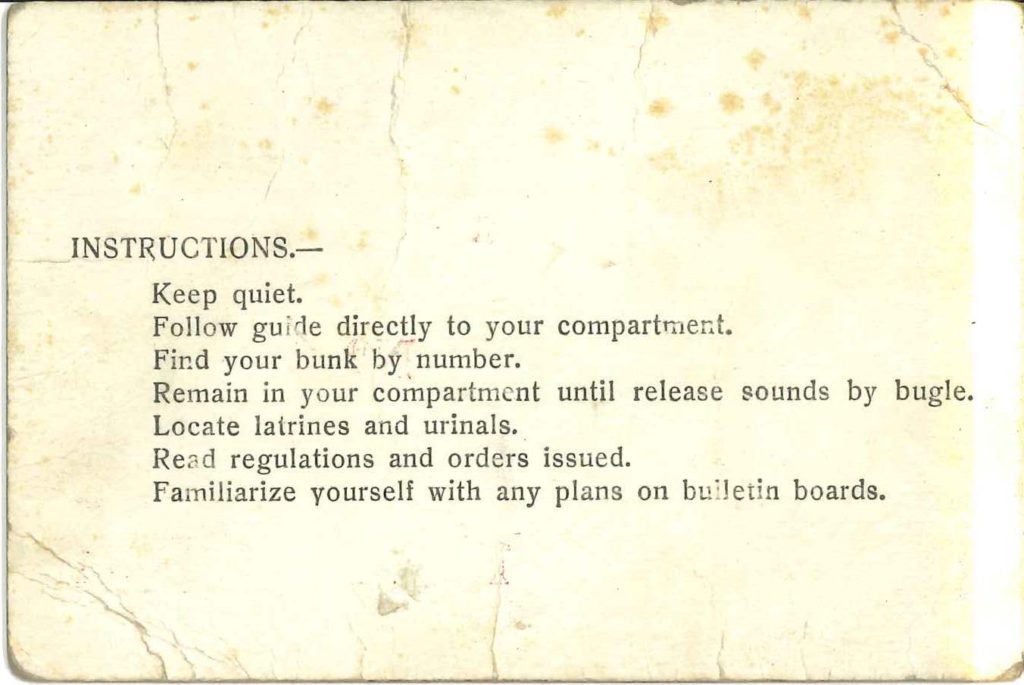 Aside from its military service, the Leviathan was a subject of inspiration in art and music.  It was a witness to the roaring twenties big orchestra Fox Trots,  as well as illustrations and propaganda posters. The internet is replete with pictures and YouTube videos featuring the elegance and historical value of the ship.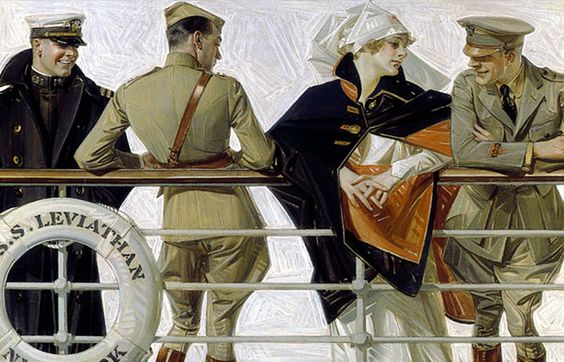 On a personal level, I wish the billet has the troop's name and rank.  Yet, with that lack, it makes for a powerful testament to the sacrifices of the "Unknown Soldier." Incidentally, this billet is surprisingly kept in good shape after almost a century from the time it was issued.
Additional Videos:
SS Leviathan – America's First Super Liner
Sailing on the SS Leviathan (1929)
S.S. Leviathan and her Passengers – Then it must be love
Life aboard the American troopship, SS Leviathan, during World War I. HD Stock Footage
Views of engine controls and boilers of the SS Leviathan troop transport ship dur…HD Stock Footage
s.s. Vaterland, Hamburg Amerika Line, Hapag, Soundtrack out Alexander-